Hi there from Head To Toe! We hope you are all doing well.
We understand that lockdown may present challenges for your hair but now is the perfect time to regenerate it and allow it to become the healthiest it has ever been.
Daily use of hot tools can take its toll and giving your hair a rest from styling allows your hair the time it needs to get its condition back on track.
Spending more time around the house also gives you the ideal opportunity to invest time into treating your hair to some at home masks. It will award you that dream hair you have always wanted.
All treatments are available to buy online or in the salon.
*Kerastase – Nutritive Masquintense
This rich nourishing mask is for dry and dull hair. It boosts the shine and protects the hair from oxidisation. It is an intensive hair masque that leaves the hair light and eases detangling.
The conditioning masque seals the cuticle to protect against further breakage, whilst moisture is replenished to the hair for long-lasting hydration.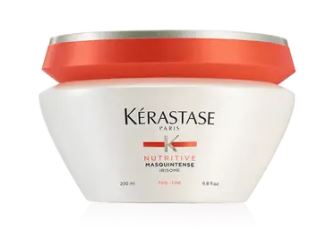 *Kerastase – Chronologiste Masque Intense Régénérant
This youth revitalizing mask provides intense nourishment.It is infused with hyaluronic acid, abyssine and vitamin E to fight the signs of aging scalp and hair. It provides intense hydration, long-lasting frizz-control, more shine and a stronger fiber for youthful bounce.